Markets and Investing
August 24, 2020
Doug Drabik discusses fixed income market conditions and offers insight for bond investors.
We live in a world of instant gratification. Pausing for an internet connection to be established can be construed as a major inconvenience. We shop, deliver documents, read books, take notes, watch movies, share pictures and even bank with instant accessibility at the tap of our fingers.
We expect a lot and often demand it with little effort. It may be timely to suggest that as investors, we all need a little "PDA", that is, Portfolio Disciplined Allocation. PDA is important because a long-lasting relationship with our money is important!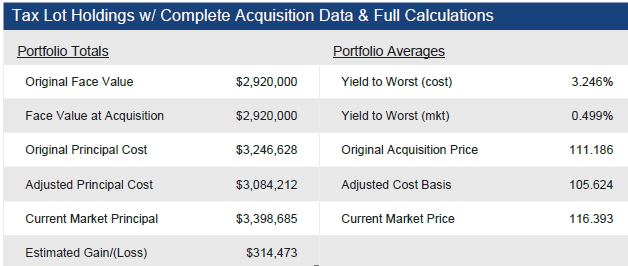 Click here to enlarge
Sources: TradeWeb Direct, Raymond James.
Things often take longer to play out than we expect. The coronavirus afflicts the planet and we expect an immediate vaccine to make everything alright. In actuality, many experts show that vaccines can take 10, 15 or even 30 years to be properly developed, manufactured and distributed. The markets hit their down cycle and investor behavior can quickly get disorderly in quest of instant gratification, a practice that can bring inappropriate risks to the portfolio.
What does Portfolio Disciplined Allocation (PDA) entail? A clear understanding of what your portfolio is designed to provide and that can mean very different things to different investors. My colleague pointed out several different portfolio objectives in last week's commentary. Fixed income generally falls into the category of wealth preservation and this means that instant gratification is in the way that wealth is maintained, not in the way that you attempt to grow it.
There is a way to practice PDA and obtain instant gratification with your fixed income allocation even with interest rates near historic lows. Observe the following snapshot from an investor portfolio:
The Yield to Worst at purchase was 3.246%. The market yield has since fallen to 0.499%. Remember the inverse relationship between price and yield. This drop in yield translates to a 9.7% increase in the portfolio's value. Investors can only take what the markets are giving them and right now, it centers around the demand for high quality securities in a particularly low interest rate environment. Knowing that the Fed has announced their intention to keep interest rates low through at least 2022, two opportunities arise for instant gratification while practicing PDA:
Look to sell high quality maturities inside of 28-months to maturity. With minimal maturity extension, and reinvestment into other high quality bonds, the portfolio can pick up 50bp to 100bp in yield over the short holding period while remaining in a low disciplined duration range.
Review the portfolio and take this opportunity to shore up the credit quality by selling out of investments that have dropped in credit and no longer match your risk profile. As observed above, the market has taken yield away but given appreciated pricing as an offset.
Stay within the confines of Portfolio Disciplined Allocation (PDA) to preserve and nurture your long lasting relationship with your hard earned wealth!
---
The author of this material is a Trader in the Fixed Income Department of Raymond James & Associates (RJA), and is not an Analyst. Any opinions expressed may differ from opinions expressed by other departments of RJA, including our Equity Research Department, and are subject to change without notice. The data and information contained herein was obtained from sources considered to be reliable, but RJA does not guarantee its accuracy and/or completeness. Neither the information nor any opinions expressed constitute a solicitation for the purchase or sale of any security referred to herein. This material may include analysis of sectors, securities and/or derivatives that RJA may have positions, long or short, held proprietarily. RJA or its affiliates may execute transactions which may not be consistent with the report's conclusions. RJA may also have performed investment banking services for the issuers of such securities. Investors should discuss the risks inherent in bonds with their Raymond James Financial Advisor. Risks include, but are not limited to, changes in interest rates, liquidity, credit quality, volatility, and duration. Past performance is no assurance of future results.
Stocks are appropriate for investors who have a more aggressive investment objective, since they fluctuate in value and involve risks including the possible loss of capital. Dividends will fluctuate and are not guaranteed. Prior to making an investment decision, please consult with your financial advisor about your individual situation.
Other posts you might like